Tips for choosing a Commercial Photographer
Choosing a good commercial photographer can be difficult so we have complied out top tips to keep in mind when you are searching for a photographer to help showcase your business and services.
It's been a busy year so far for Mark Reddy of Trinity Digital Studios Commercial Photography. There have been all types of assignments from car shoots, food and product photography, head shots for company profiles, book and art exhibition launches, charity events and room set shoots. With the economy improving companies are beginning to realise that they need every advantage over their competitors and one of the best ways is to have their products and services shot by a professional commercial photographer. This will be the most cost effective route in the long run as many have paid for photography which is not up to professional standards and are in some cases unusable.
Are they insured?
Mark is creative, reliable and a problem solver, but most importantly he is full insured. Most people don't realize that professional photographer's should have full public liability insurance unfortunately it's not compulsory. So if you are employing a photographer after you have seen samples of their work and read reviews recommendations the next question should be are they insured? Don't be afraid to ask for proof if in any doubt. Like any trades person photographers will have stands cables and ladders and they should be used in a safe manner so that they are not a safety hazard to anyone. After you have done all this you should arrange a meeting in your premises if necessary to discuss the shots needed.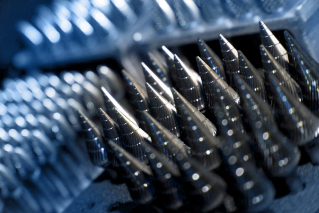 Have you Prepared for the shoot?
Be sure that on the day you get what you need from the shoot. A shot list is essential so that on the day as the images are taken they can be ticked off. Be sure to keep in mind what the shots being used for and do they have to fit within a fixed format or size? Are they wanted on a white background, within a styled set or on location?
What you need to ask!
Don't get caught up in how impressive their work is that you forget to talk logistics. Be sure to ask the following questions so that there are no hidden surprises. What is the turnaround time for delivery of images? Check with the photographer as to how they charge? Is it by the hour? Do they charge per image? Do they charge per cut-out and is retouching extra? Will you have unlimited usage for the images and receive Hi Res copies?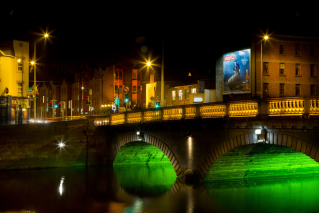 Location, Location, Location
For shots on location its best to do a recce beforehand so that if anything needs to moved/tidied staff will have ample time to do it beforehand this will save time and money on the day (especially if photographers charge by the hour or part off). Machinery should be cleaned, floors swept, painting to be done if necessary, if the shots are of products brand new/fresh are best, check labelling packaging for print consistency and for rips tears. These advance checks will save time and money as photo shopping later can be an extra charge.
For location shoots will they be setting up lights if so they may need power and extension cables. If it is in a factory / industrial setting this may not be possible and would need to be discussed with the relevant staff or health and safety personnel. Also on the day the photographer may need a hard hat, safety boots, Hi Vis jacket etc. to meet safety requirements.
For exterior shots of premises check signage and lighting, do the green areas need tidying up? Driveways should be swept clean and if you have branded vehicles in the shot they should be clean and in good order visually. Check to see what time of day the building looks best preferably when it's not in shade. However if its permanently in shade with the sun behind it may be best to shoot it on a cloudy overcast day.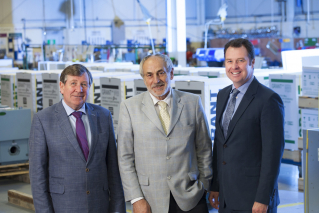 Is the team involved?
For location shoots involving staff members it is better discussed in advance so that they are wearing fresh, new uniforms or work gear also if it's branded even better. Staff used in photos will also need to sign a model release form for use of their images. If you want to get shots of staff in an office environment it should be decided before if there is a preferred dress code for example shirts and ties with jackets look best as shirts tend to get creased.
OK folks so to summarize it briefly for a successful shoot it is best to plan and prepare for all eventualities. If you follow these guidelines you will end up with great images that will showcase your products / services giving you that competitive edge.
For any photographic inquiries contact Mark at 087-2240869 or send him an email with any queries. For samples of his work you can visit his website Trinity Digital Studios.